Köwerich – A place for wine and holidays
The history
According to some old school records, the name Köwerich (Cabriacum) is Celtic in origin. Evidence of its early existence can be seen in the Roman foundations, for example the aqueduct. It is said that the Romans enjoyed spending holidays here. Along with 17 other wine locations with a rich history, Köwerich belongs to the holiday area known as the 'Roman wine route'.
Wine and culture
One record proves that viniculture was being carried out in the year 704. For generations, the cultivation and trade of wine has left its mark on the people of Köwerich and their culture. The main grape grown here is the Riesling, which is favoured by the climate here and grown on good slate soil.
Join us in spring to experience the vines blossoming and in autumn for harvesting in the golden countryside. And in May to October you'll get to see the most beautiful wine and street festivals in the area.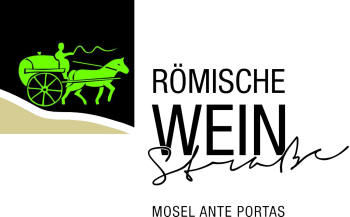 Located directly on the Moselle, between Trier and Bernkastel-Kues, Köwerich offers you many beautiful cycling and hiking trails that lead through the vineyards and along the banks of the Moselle.
Furthermore Köwerich is also an ideal starting point for a variety of excursions in the near and far.
In the surrounding area you can find:
A water park for swimming
Cycling along the Moselle
Tennis, horse riding, golf, fishing, water skiing, gliding and paragliding
From our guest house you can reach:
Sauna, swimming pool, bowling alley, mini golf
Excursions by boat, bus or your own car:
The 2000-year-old Roman city of Trier
The gemstone town of Idar-Oberstein
Romantic villages along the Moselle
Bernkastel-Kues and Cochem
The Grand Duchy of Luxembourg
The Vulkaneifel and its maars
Gondorf animal and amusement park
Klotten animal and amusement park
A romantic boat trip on the Moselle
and much more…
Impressions and ideas for your holiday time
Holiday winery Winnebeck – Karl-Heinz u. Elisabeth Winnebeck – Kapellenstraße 14 – 54340 Köwerich
Karl-Heinz u. Elisabeth Winnebeck
Fax: +49 (0)65 07 / 84 59